I must admit that pockets are very handy compartments, but a professionally finished pocket is not just a useful detail, it can also really enhance a garment and act as a beautiful design detail.
An inseam pocket is intended to be discreet, as it is placed in the side seam and is enclosed by the garment. Whilst it may be virtually unnoticeable from the outside, creating a clean finished pocket, that no one will really see apart from you, does bring a great deal of satisfaction. I know, I know… I am just a sewing addict!
Here are the steps for you!
STEP 1: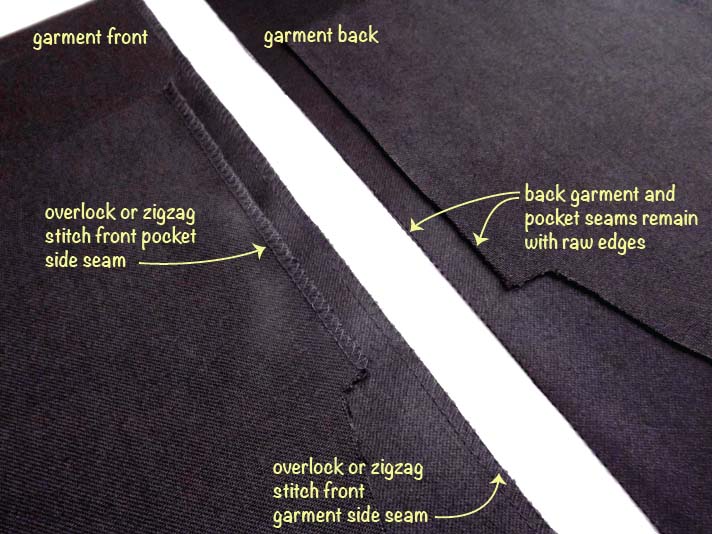 overlock or zigzag stitch front garment side seam
overlock or zigzag stitch front pocket side seam
back garment and pocket seams for now remain with raw edges and will be overlocked at a later stage
STEP 2: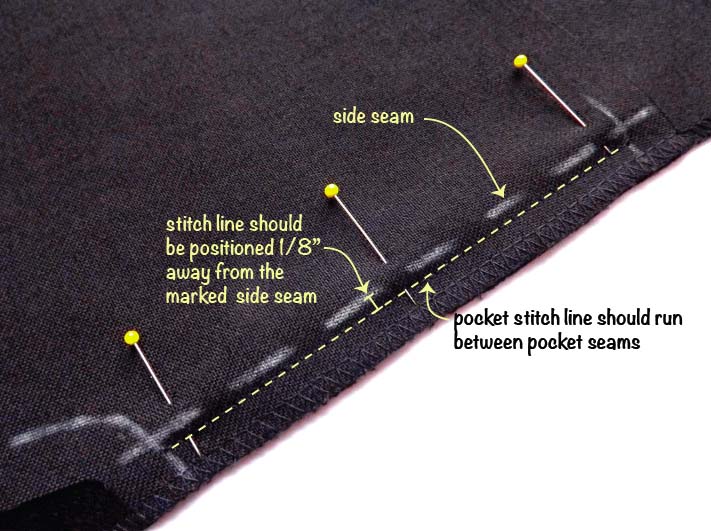 place front pocket to the front of the garment, right side to right side, aligning the edges
mark side seam
machine pocket in place – the stitch line should be positioned 1/8" away from your marked side seam and run between the pocket seams
repeat same steps for the back of the garment
fold out pocket details and press seams towards the pocket
STEP 3: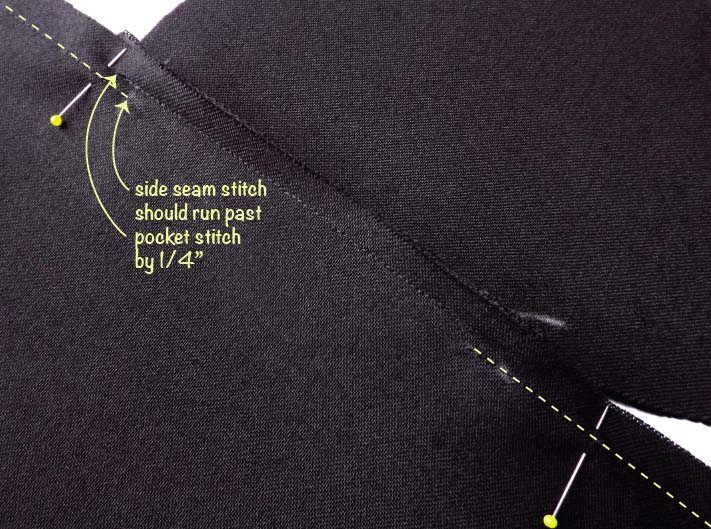 place front and back parts together, right side to right side, matching seams and pocket edges
machine side seams making sure stitching runs past pocket stitch by ¼"
STEP 4: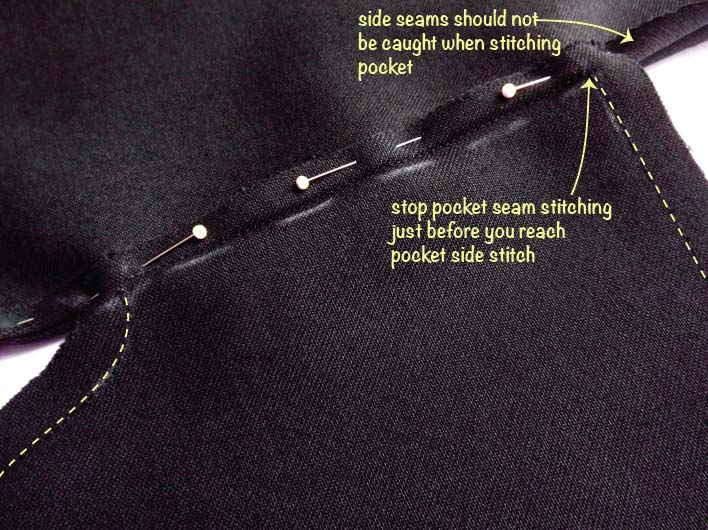 stitch around the pocket to join both pieces
stop pocket seam stitching just before you reach pocket side stitch
STEP 5: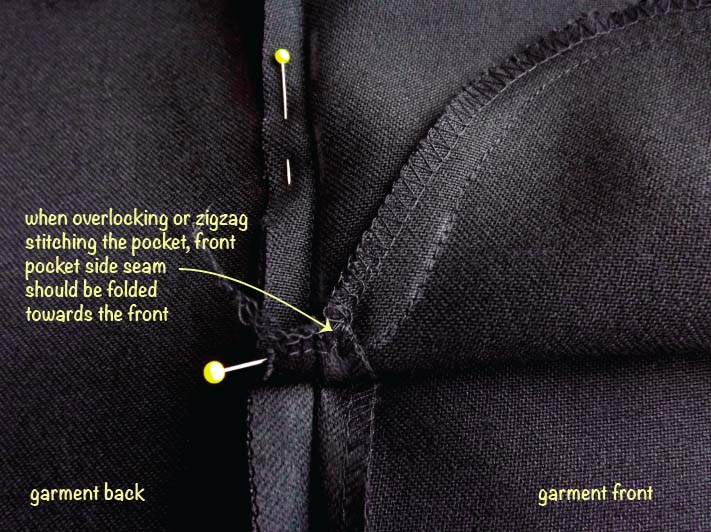 overlock or zigzag stitch both pocket seams together
when overlocking or zigzag stitching the pocket, front pocket side seam should be folded towards the front
press garment seams open
STEP 6: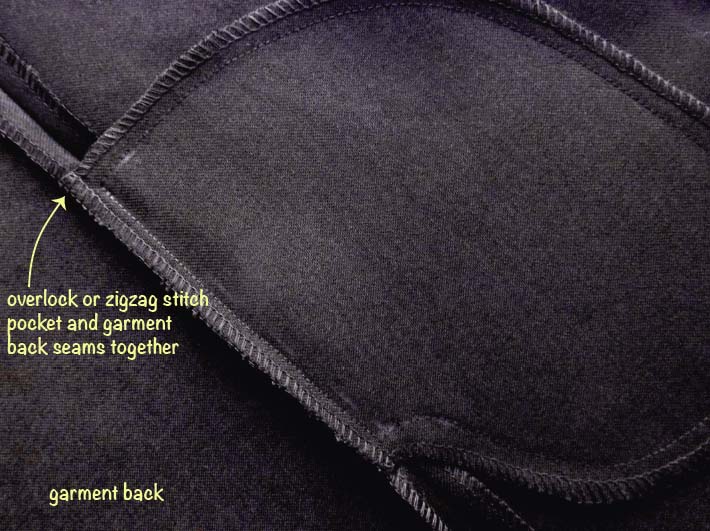 overlock or zigzag stitch pocket and garment back seams together
press seams for final finish
I hope these steps have helped you to create a beautiful pocket!