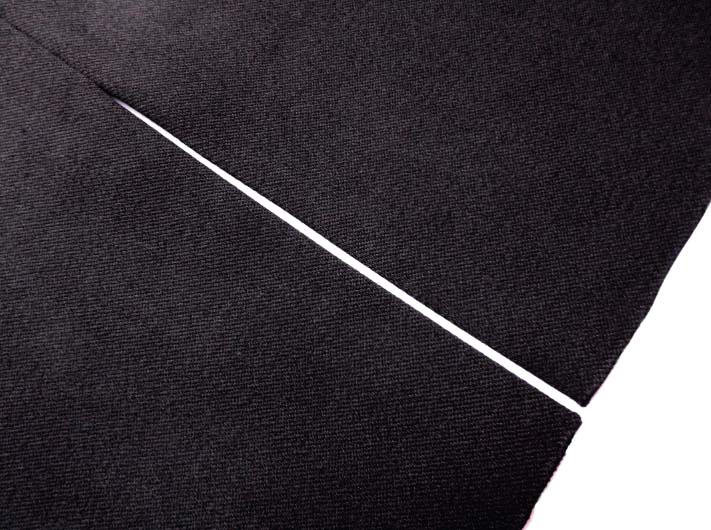 A few days ago I came across one of my first skirts that I made when I was still in school. I know, I can't believe I still have it and, surprisingly, it fits quite well too – considering how much I love cakes!
I have always liked a lined slit at the front of my skirt, as it is not only a functional element giving you more room for movement, but can also be quite a nice design feature.
Trust me, the finish of the slit on my skirt was nowhere near perfect…well, maybe just a little! So, to make your next skirt challenge all the more interesting I have put together this lined slit tutorial for you to try.
Here are the steps for you!
STEP 1: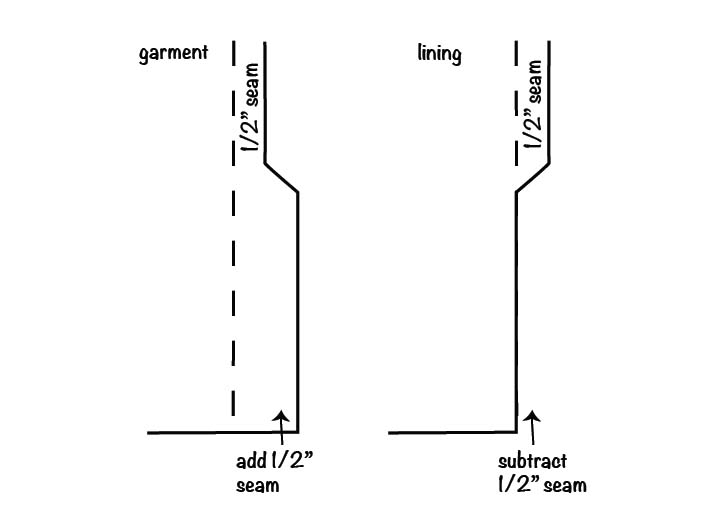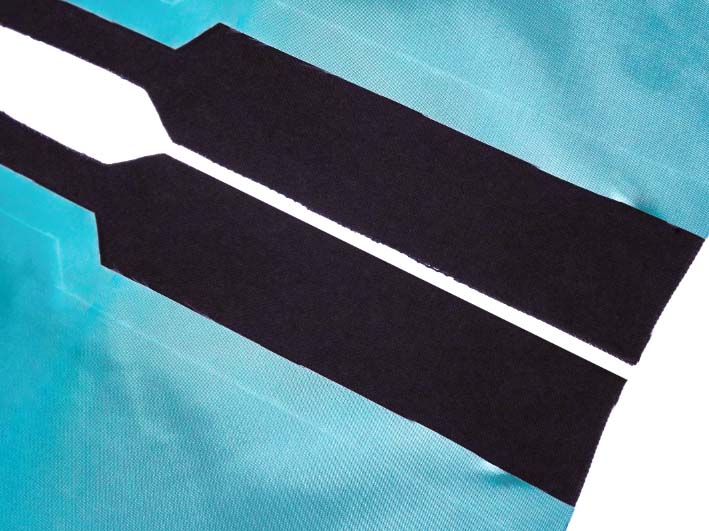 add a slit to your skirt as illustrated above and cut out all the details
I used a ½" seam allowance for my slit, the seam width can be changed according to your preference
STEP 2: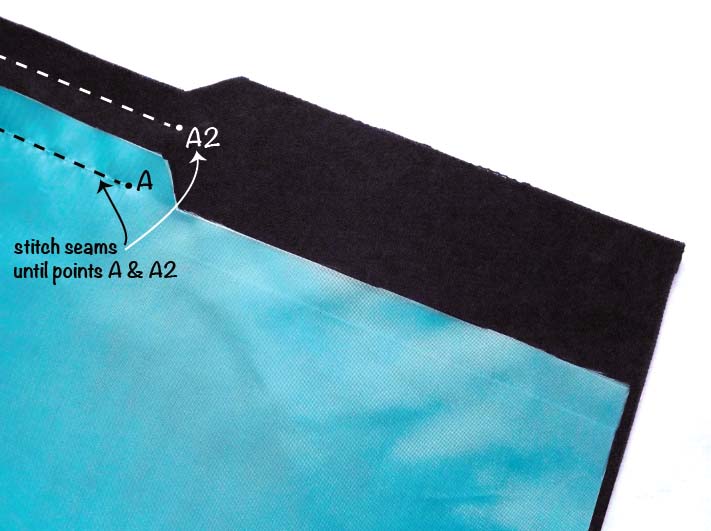 stitch garment and lining seams (right side to right side)
seams should be stitched until points A & A2
STEP 3: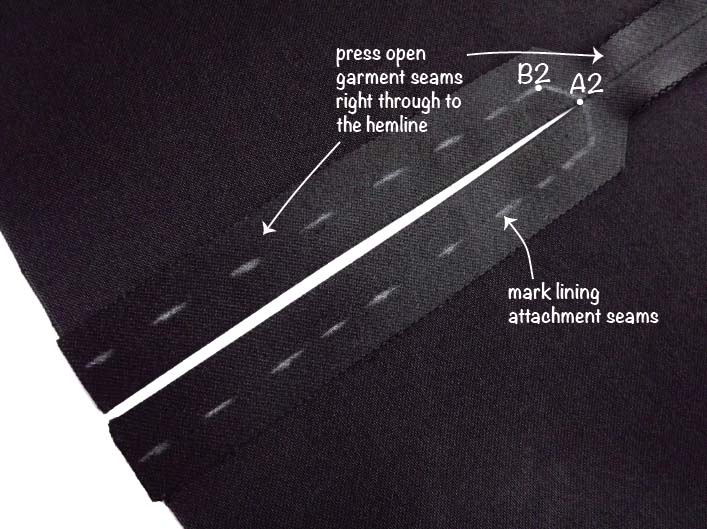 press open garment seams right through to the hemline
mark lining attachment seams
point B2 indicates garment slit seam corner point
STEP 4: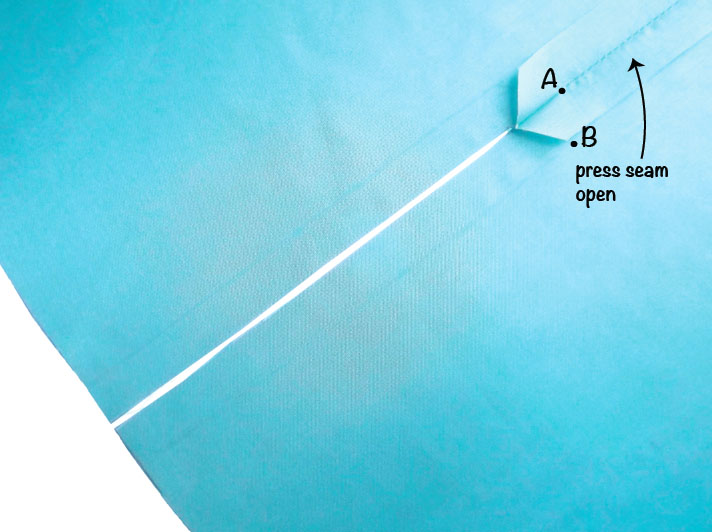 press lining seam open (only up to point A)
point B indicates lining slit seam corner point
STEP 5: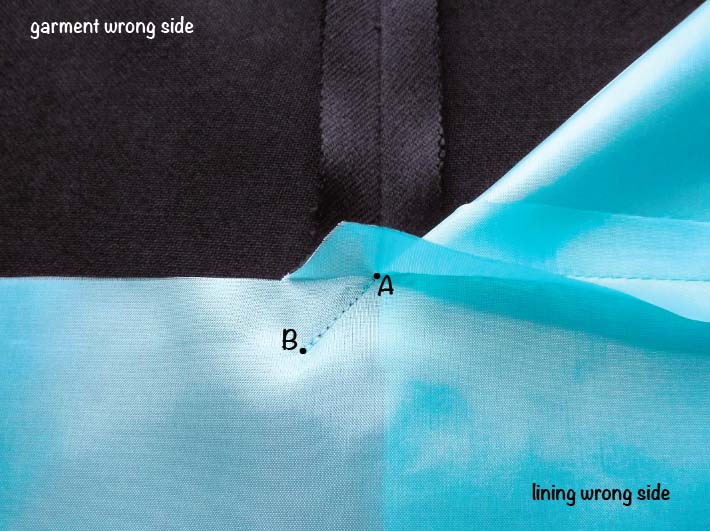 place lining on the garment matching points A with A2 and B with B2
stitch seams together from point B into corner of the point A
STEP 6: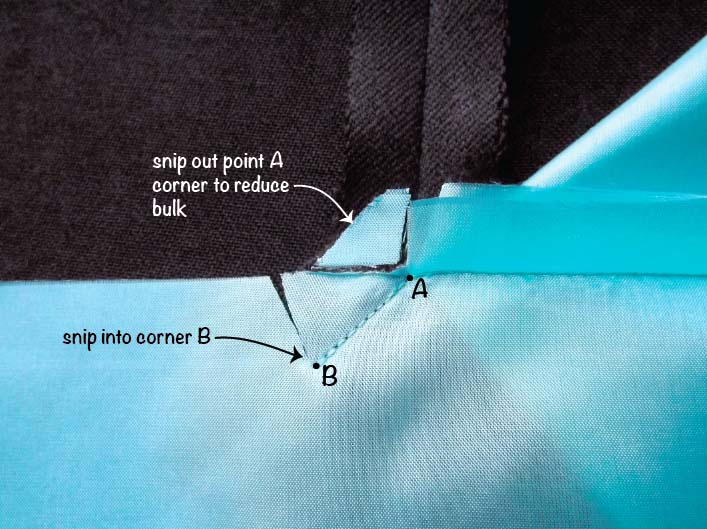 snip out point A corner to reduce bulk
snip into corner B to allow fabric manipulation
STEP 7: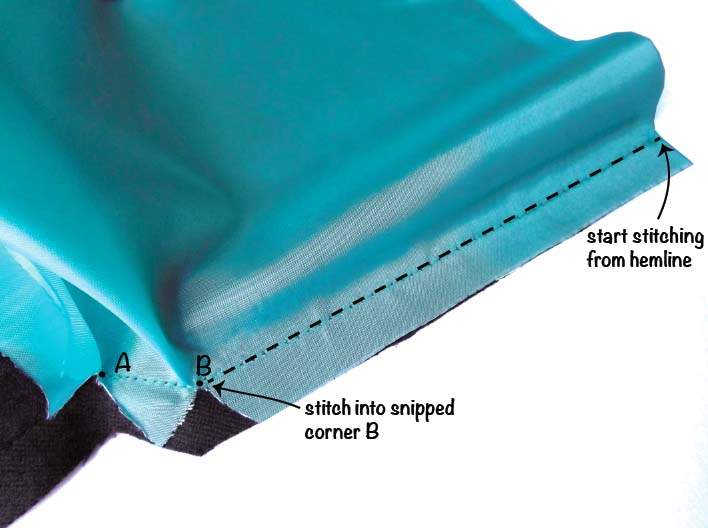 open up snipped corner B and align slit and garment seams
stitch seams together starting from the hemline into point B
repeat steps 5 to 7 for the opposite slit side
STEP 8:
I hope your lined slit turned out nice and neat! All that's left is to finish off your hem. And a lined hem is a topic I will touch upon in the very near future.